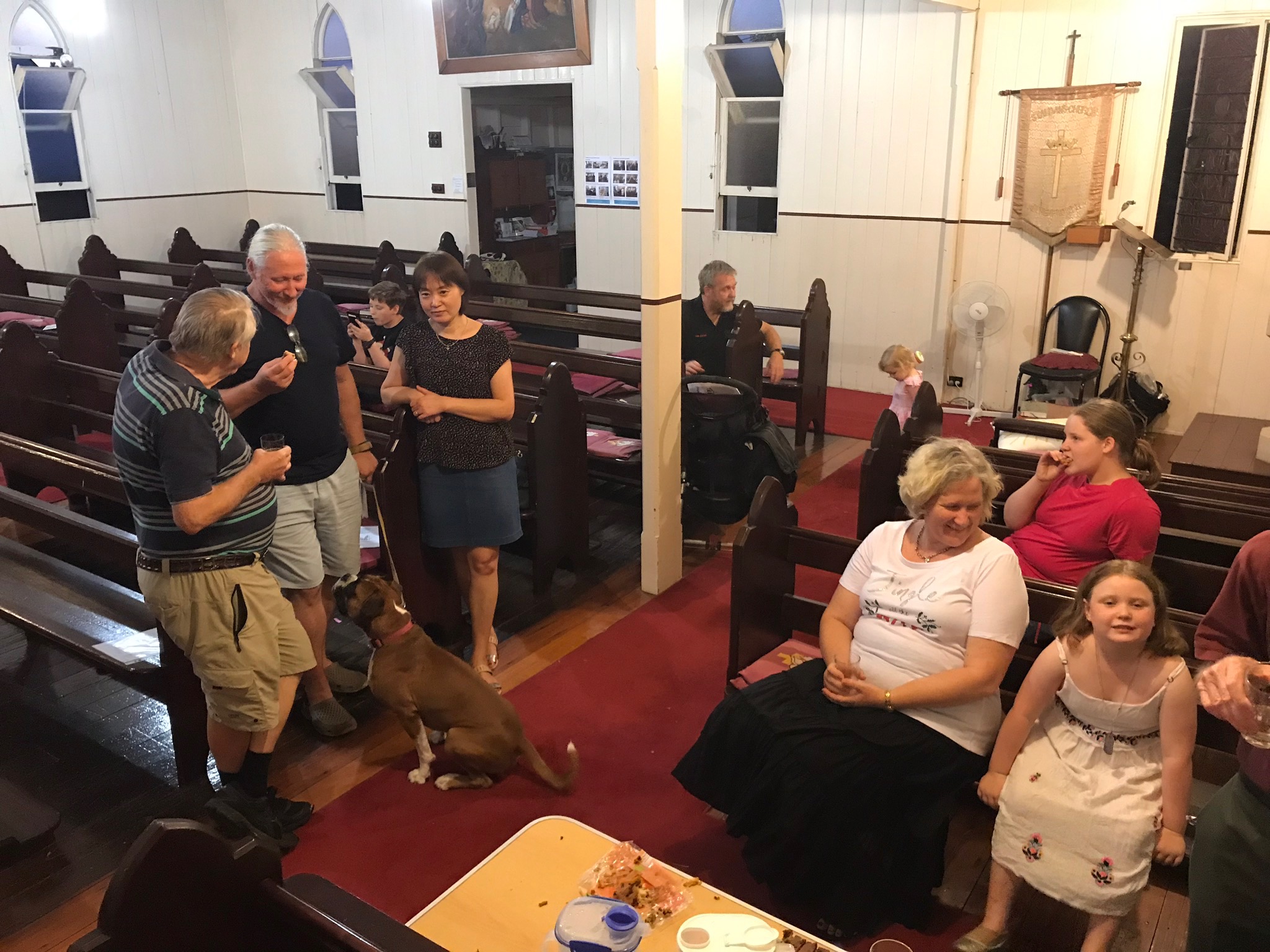 Our History
St Barnabas was built in 1888 to service the growing Church of England community in the area.  The build you see today is one of few remaining examples of 'federation gothic' - a rustic timber building built by local labour.
We have had our share of fame.  From 1920 to 1939 this was the parish of Canon David Garland.  He was a passionate anglo-catholic and is credited with creating what we know Anzac Day to be.  He also was a strong advocate for RE in schools.  You can see the Anzac chapel and Window in the church today commemorating this aspect of our history.
But for most of our history we have been a cornerstone of the Red Hill community.  This we continue today, with regular worship, special occasions, social activities, and support to community via use of the hall and our outreach.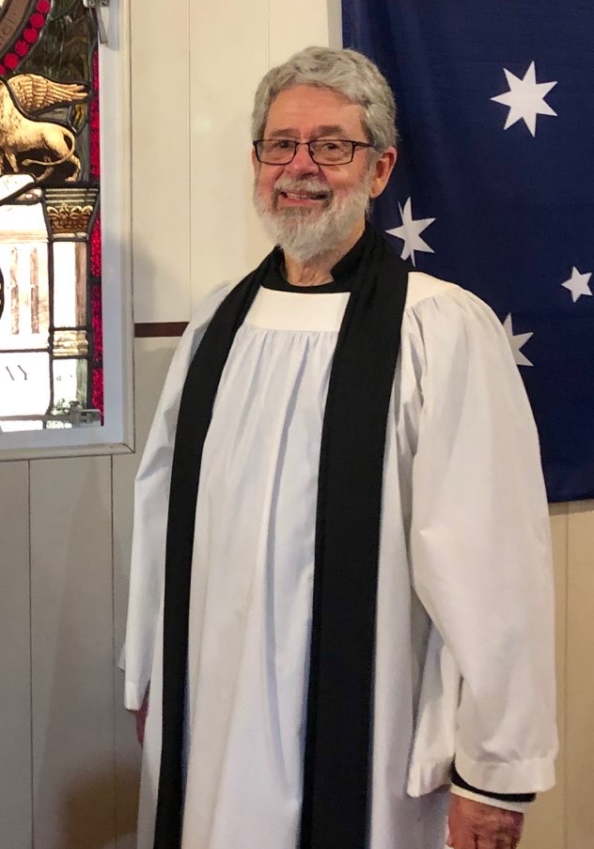 Reverend Bill Colbraham
BA (UQ), B Com (UQ), Dip Adv Acc (UQ), B Th (BCT)
Bill has been our locum priest since 2017.  He brings many years of experience in ministry, life and parish administration.  He is married to Jen and has an adult daughter Margaret.  You can contact Bill via the parish phone or via email.